"Virginia Gold is no ordinary orchard" - The Washington Post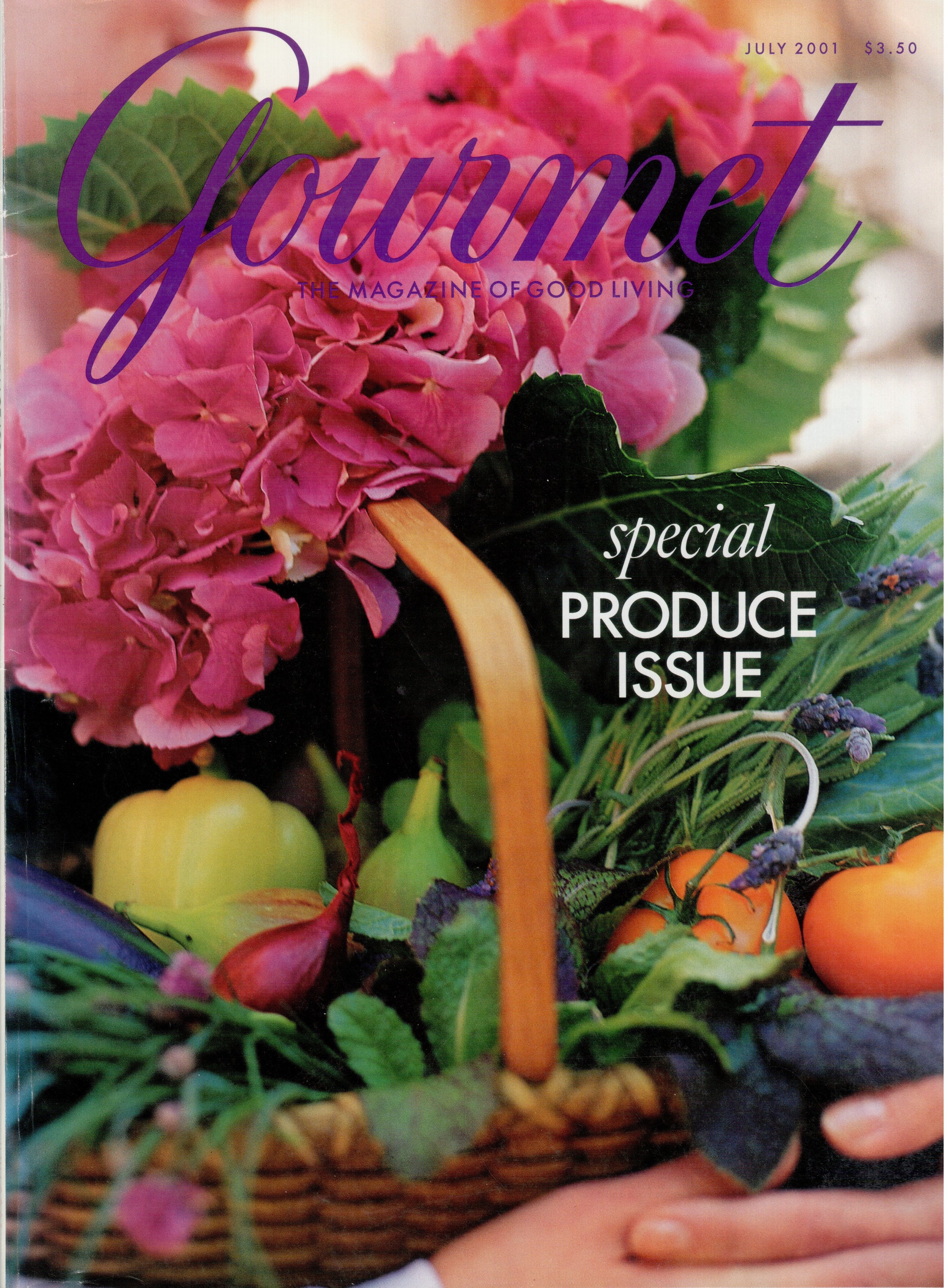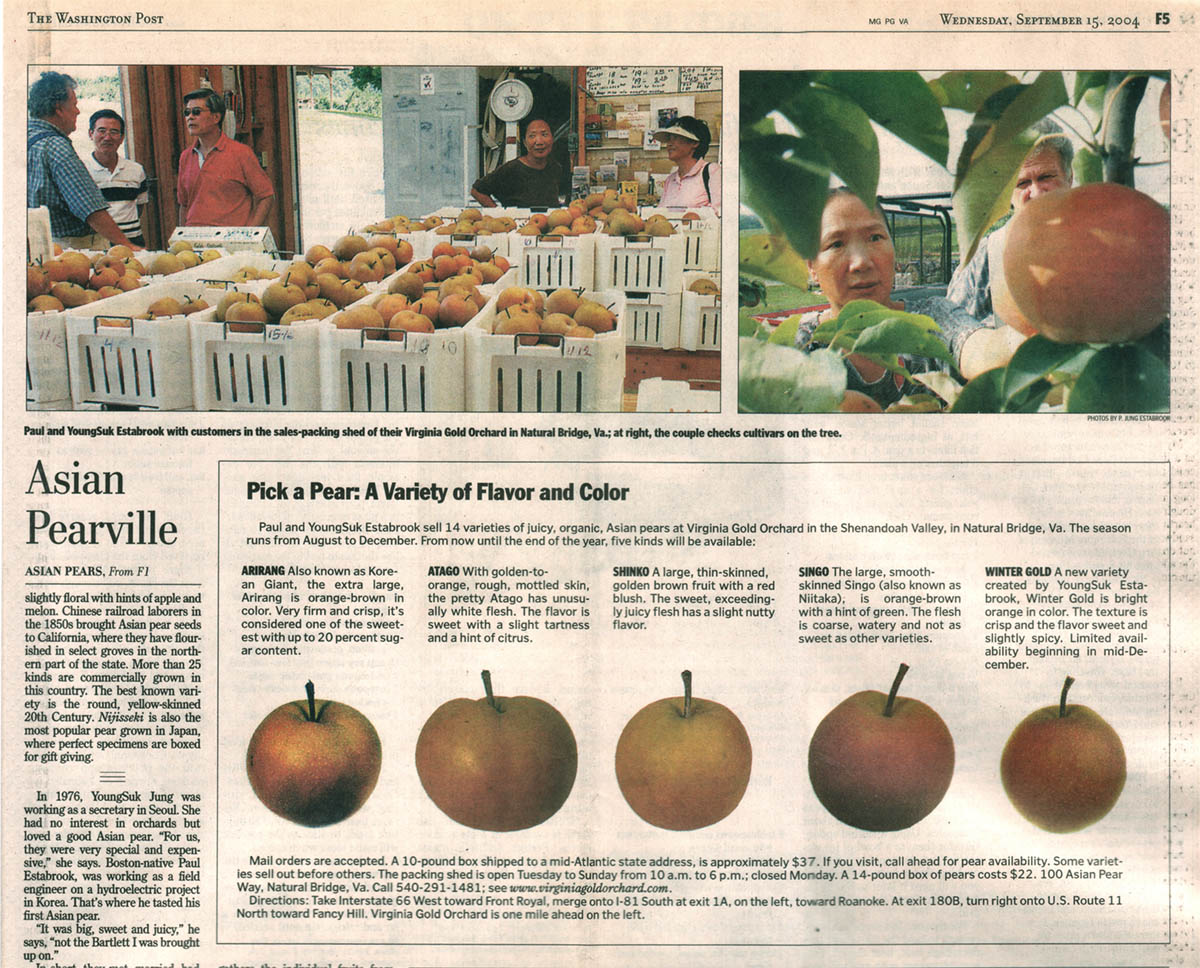 Virginia Gold Orchard was started in 1990 by Paul and Youngsuk Estabrook.
The orchard currently consists of about 2,000 Asian pear trees. Every fall we harvest up to 16 different varieties of Asian pears, each one ripening at a different time.
The Estabrooks have also planted a two acre section for testing and for sharing information cooperatively with the Department of Agriculture Research Station. This "testing" area also contains over 25 different named varieties and several original hybrids bred by Mrs. Estabrook herself.
Virginia Gold Orchard founder Paul Estabrook was interviewed by Spotlight on Valley Agriculture! listen to the full interview here: